Conference Venue
Suzaku Campus, Ritsumeikan University, Kyoto, Japan

Add.: 1 Nishinokyo-Suzaku-cho, Nakagyo-ku, Kyoto 604-8520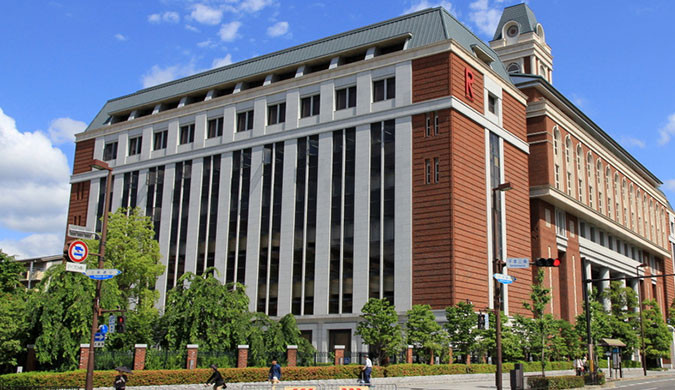 Ritsumeikan University (立命館大学) is a private university in Kyoto, Japan, that traces its origin to 1869. With the Kinugasa Campus(KIC) in Kyoto, and Kyoto Prefecture, the university also has a satellite called Biwako-Kusatsu Campus (BKC) and Osaka-Ibaraki Campus(OIC).

Today, Ritsumeikan University is known as one of western Japan's four leading private universities, who is considered to be one of Japan's good universities, and is especially well known for its International Relations programme which has been ranked as first place in Japan.
Campus Map:
Map can be accessed from Here (Click).

Accommodation

To be added.

Note: The registration fee does not cover the accommodation. It is suggested that you should do an early reservation.

Visa Application
Necessary Materials to Apply for Japanese Visa

A visa is NOT necessary for US passport holders visiting Japan for a short-term stay of less than 90 days with the purpose of tourism and business.

*Please note that the visa waiver arrangement with the United States does NOT apply to U.S. individuals wishing to travel to Japan for news media related activities, attending depositions taken by U.S. Consul, or for U.S. Federal Government employees on official business or transit to/from official mission.
1. List of Nationals and Citizens of Countries and Regions with Reciprocal Visa Exemption Arrangements with Japan.
2. Please note that in principle we do not accept an application from B-1 and B-2 U.S. visa status holders.
3. You must be a resident of DC, VA, or MD in order to apply for a visa through the Embassy in DC.
4. To check the location of the Embassy/Consulate-General with jurisdiction over your place of residence, please click here.
5. As a general rule, the visa applicant should come in person with exception of applications for diplomatic/official visas and applications through formal application agencies.

Visa Validity

In general, a visa is only valid for one entry. A visa is valid for 3 months from the day of issuance. Therefore, entry into Japan should occur within this time frame. A Multiple entry visa is valid for 1 to 5 years.
Multiple entry visas can be issued to citizens of countries that Japan has bilateral agreements with and to visitors with business purposes. A Double-Entry Transit visa is valid for 4 months and can be used twice (once on the way to your destination and once on the return trip) to complete a round trip.
For the detailed information, please check with local embassy in your country or visit http://www.immi-moj.go.jp/english/index.html.
Announcement
Please note DMIP is not authorized to assist with the VISA process beyond providing the Notification of Acceptance Letter and Invitation Letter (after registration) issued by the DMIP Committee Board.
Should your application be denied, DMIP cannot change the decision of the Ministry of Foreign Affairs, nor will DMIP engage in discussion or correspondence with the MOFA or the Embassy on behalf of the applicant. The registration fee cannot be refunded when the VISA application of individual being denied.